Bhandari & Sons was incorporated in the early 60's by Mr. Vijay Singh Bhandari and his brothers in a small business family from a town in West Bengal called Kharagpur. Back then, it was a bustling railway town hugely influenced by the British way of life. This led them to take up a number of dealerships for Kinetic, Philips and Godrej in its early years. They also had railway contracts, among others. In the year 1999, Bhandari Group moved out of the consumer durables space while it was on top and ventured into Maruti Suzuki dealerships. It was a strategic decision to become a full-time auto dealer and have the entire range from passenger cars to commercial vehicles. Since then the company has grown many folds. It is known for its quality in providing efficient services. The legacy of the dealership continues as a number of professionals have joined the dealership team. In 2001, Sanjay Bhandari took up the dealership of Maruti Suzuki India Ltd. and forged the MSIL- Bhandari bond. Little did he know that more than a decade later, the seeds they had planted at the small city of Kharagpur would grow and blossom into a thriving auto group, with four separate Maruti dealerships offering services in over 20 cities of West Bengal. Starting off selling from its sole dealership in Kharagpur, Bhandari Automobiles took off in the early 2000s. In 2006, the Howrah dealership was born and joined the family. As the dealership increased its foothold in the rural markets of Bengal, it yearned to enter the great "city of joy"- Kolkata. In 2010, we added the eluded crown and the dealership at Gariahat was born. Through all these changes, including adding new buildings and renovating existing properties to better serve the community, Bhandari Automobiles has maintained its focus on personal relationships. Our newest baby, the dealership at Sreerampore, was added in 2014 and has brought us a great joy as we further penetrate into the lap of West Bengal. With employees who have been with the company for more than a decade and a history that stretches back for decades, Bhandari Automobiles has become a pillar of the community. Though the going hasn't always been easy, Bhandari Automobiles Group's focus on customer service has seen them through thick and thin, and while others have failed, they have flourished. If you've been looking for a dealership that knows what it is to put the customer first, stop by any one of Bhandari Automobiles dealerships or extension outlets and enjoy the world-class machines from Maruti Suzuki's stable.
Our family is proud of the many accomplishments of the Bhandari Automobiles since its founding in 1979, and we are especially proud of the people who make it a successful organization and a great place to work. To current employees, their dedication and acceptance of responsibilities have enabled Bhandari Automobiles to continue to build on its fine record as a service oriented and customer-driven establishment that continually provides the best value to our customers. To those who are new to Bhandari, we extend a warm Welcome! Whatever your department or your job description may be, your performance will contribute to the overall success of Bhandari Automobiles. In today's dynamic corporate world, where change is a quintessential element not for growth but survival, policies & processes also need to go through a fundamental shift.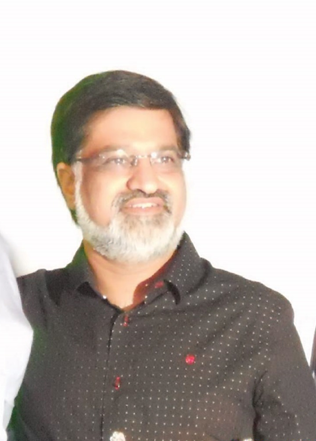 At BHANDARI AUTOMOBILES, we believe that our employees are the core strengths to meet the ever growing complexities of our business and that each employee matters in our journey towards achieving the moving target of Excellence. Our business is comprised of Sales and Service. Without good Sales, we haven't the need for Service. Without good Service, our Sales would soon falter. As such, the driving force of our business plan – that which factors into everything we do – must always be to have and maintain the most satisfied and loyal customers. We are committed to professional, productive and satisfied employees whose actions are customer-driven with customer satisfaction as the #1 priority. We believe your employment with Bhandari Automobiles will be challenging, enjoyable and rewarding.